Your wedding day is a very important thing for women. So much so that they can spend months planning everything. They have spent hours and hours organizing everything, so that the wedding will be the biggest party of their life, and it must be error free.
There may be many details that you have not even stopped to think about, or perhaps you have not given them the importance they deserve because you think they are small details, but if you do not pay attention to the small details, they can make the wedding not quite perfect. Because it's those little details that make the difference.
If you want to have the greatest wedding event and for it to be perfect, I invite you to read on to find out what mistakes you should avoid on the day of your life, so you can have the wedding of your dreams.
Tips to avoid making mistakes on your wedding day
If you have any friends who have already been married, you may have heard from them about those mistakes you should not make, but many times you don't learn from other people's experiences until it happens to you.
Always remember that the bride and groom should always be true to each other's personal style, so that their wedding can be truly authentic. It should reflect the essence of both, since the wedding is two, not just one person's wedding. The perfect wedding will always start from the heart and mind of the bride and groom, and everything else will come from there.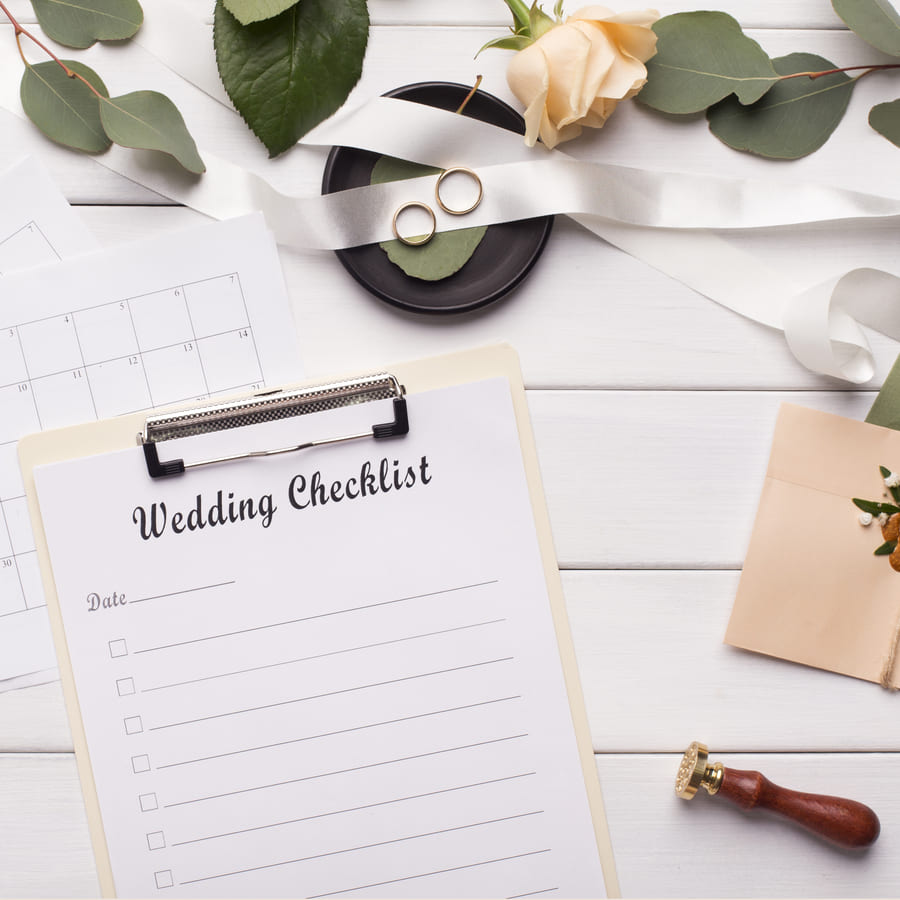 This is the moment that every bride has always wished for, it is time to plan new challenges and new life purposes. The first thing to take into consideration is the space and the date where the wedding is going to take place. You should already have the wedding decoration ideas for wedding celebrations in Mesa AZ ready, because it could be more fun and exciting than you can imagine.
And to make them really exciting, these tips that I will give you below are an accumulation of all the mistakes that many brides have made, so that you don't make them and have your dream wedding.
Leaving things to the last minute
You may think there's a lot of time left until the big day, but that may not be the case. When you are excited about the wedding, time flies by. The important thing is to have everything ready in advance, since many times the suppliers have a lot of work, and if you talk to them at the last minute, they may not be able to assist you and it will be too late to hire them.
Test product treatments
Don't even think about trying new skin treatments or beauty products that you haven't tried before. Your skin may not react well to them and you won't have enough time for your skin to heal and recover. So it's best that you don't take that risk days before your life, you don't want to be with reddened skin wearing your wedding dress.
Changes of look
You've probably done your hair and makeup trials before your wedding day, and that's fine, but it's during those trials that you can experiment with both your hair and makeup until you can feel 100% confident with your change.
The wedding day is not the right day for you to try or pretend to make these changes, it is not the ideal day for you to start improvising. The makeup artist and the hairdresser will do their job, knowing what they should do, since they had previously agreed on what would be done.
Failure to hydrate and eat well
Many times because of the excitement and nerves, which are typical of that day, you may not feel hungry, because you are aware of other things, but it is important that you try to eat something, even if you do not feel like eating.
Besides eating you also have to be hydrated, drink water constantly, because due to the stress of the day, your body will need it. Hydrate yourself before and during the wedding. You will not feel dizzy halfway and that is not recommended.
Not being comfortable
This is a big failure of many women on their wedding day. This is a special moment that you should enjoy with all your loved ones and guests, not being comfortable, can make you not enjoy your wedding very much.
Being elegant on your wedding day has nothing to do with not being comfortable. You can choose a dress and shoes that make you look beautiful, but at the same time they should make you feel comfortable. You should be able to move confidently, and most importantly, you should be allowed to enjoy yourself.
Not knowing how to delegate
The ideal in these cases is to hire a person in charge of everything, to be your right hand during the wedding, to be the person with whom the suppliers understand each other and to be there to solve all the problems that may arise. It is to her that you should delegate the functions and not to a relative, remember that they are also there to enjoy the wedding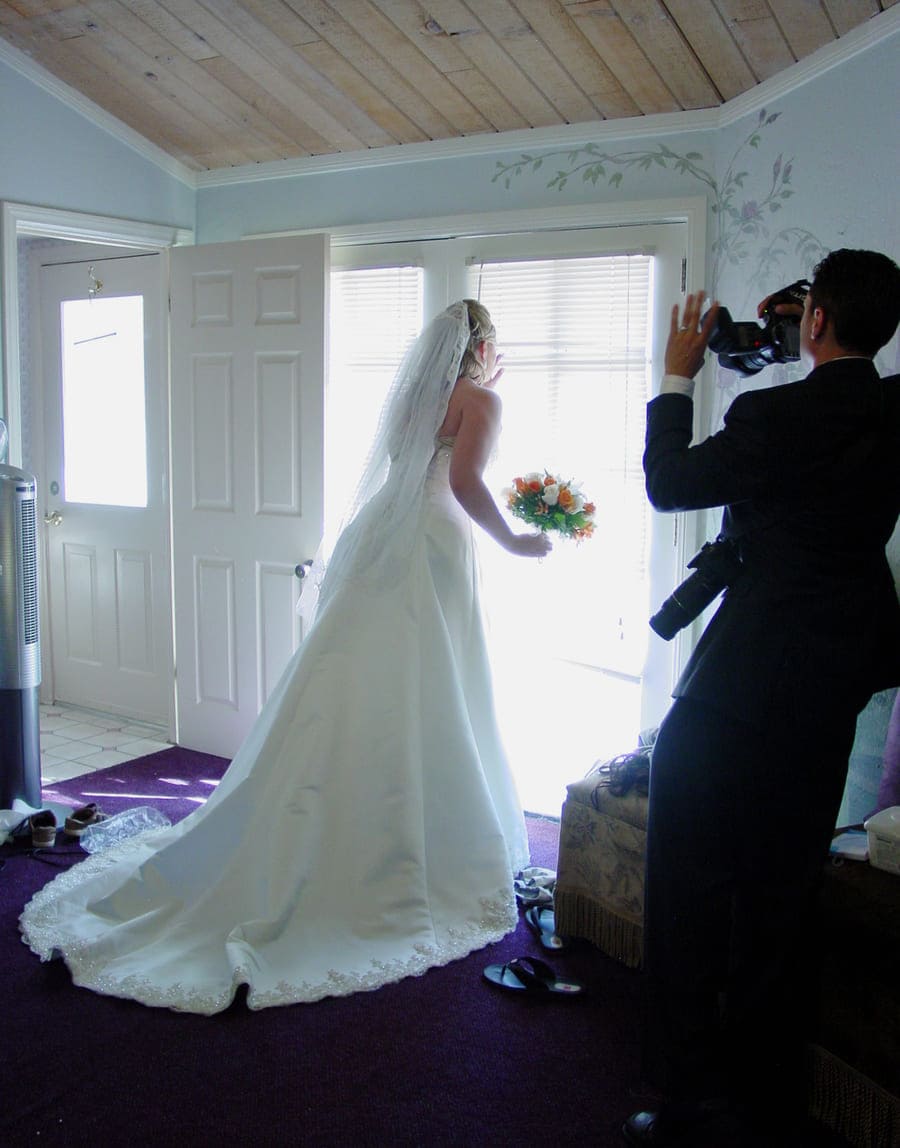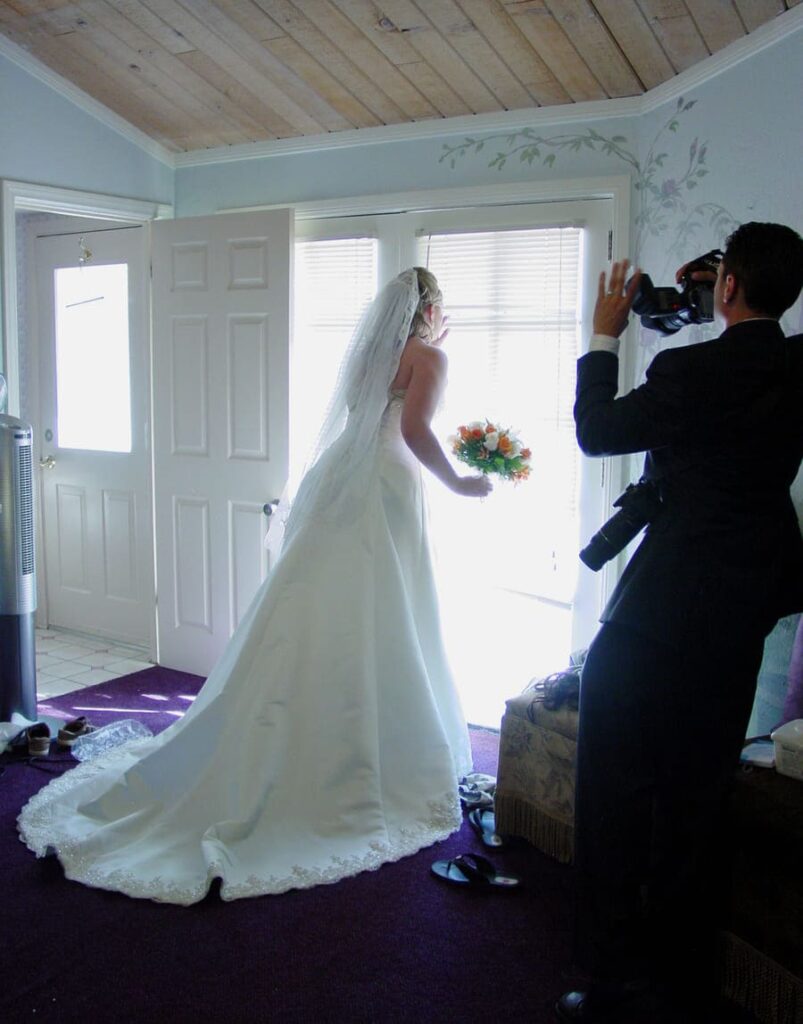 Do not take certain photos
It's a fact that photos are no longer posed, and that's fine.
But there are certain photos that you can take, those photos that you want to frame and that will make you remember the beautiful moment. You don't need a big production for that.
You can take a few pictures of the two of you, in a little corner, together. You don't have to pose extravagantly. You can hire someone to take wedding photography in Mesa AZ or go to a photo and video agency in Mesa for weddings.
Not enjoying the wedding
Being always on top of everything can make you not enjoy your wedding. Don't be one of those couples who regret not having enjoyed their wedding day, because they were looking at other things and not enjoying the event.
Failure to set a realistic budget
Ideally, you should set a fair and realistic budget for the entire wedding, you should stick 100% to that budget so you don't get a surprise that you won't like later on. There are many couples who begin to organize their wedding, and have no idea of prices, and set a budget that later they will not be able to meet.
Do not hire professionals
Hiring professionals is key to the success of your wedding. Make sure these people have knowledge and experience. It is better to invest a little more money at the beginning to hire professionals, so that this will be expensive later on. If you have no idea what are the guidelines to follow to hire someone I invite you to read guidelines for making a contract with a professional photographer.
Organizing your wedding day in advance is important for you to have your dream wedding. The wedding event should be very well thought out and planned. I hope these tips can help you in planning your wedding, so that it turns out to be the most beautiful.