Autumn weddings have become one of the best options for a couple planning to start a new life. Why? Because there is the possibility to enjoy nature and its landscapes to the fullest.
For a spectacular wedding in this season it is important to follow several instructions that will help us. You can take elements that nature itself gives us to make beautiful decorations.
This season offers us many ideas for weddings in autumn and we have to take advantage of it. We can rent a farm, an outdoor space and celebrate our wedding in a pleasant atmosphere.
In recent times we have the trend of doing pre-wedding photo shoots. These new services offered to couples give them the opportunity to capture all their feelings in a photograph in the days before the wedding.
The aim is to highlight their personalities, their naturalness in being together and of course the relevance of their love. Each moment lived connects them more and more to start this journey as a couple.
Tips for taking pre-wedding photos in autumn
Here are some ideas for what we can do in a pre-wedding session:
Collect leaves
You can go out with your partner and enjoy the different types of leaves that nature has to offer in the fall. Together you could make an ornament and use it as a symbol of your union, even as part of the fall wedding decorations at Mesa Az.
Many ideas can come up, write their names on the beautiful leaves and put them together in one sentiment. You could even take the leaves home and create your photo album with them.
Wooden signs
You can take advantage of the moment to take pictures with wooden signs with messages that highlight love and fidelity. This type of posters are easy to make but if you prefer you can invest in the purchase of this type of elements.
What you need are few materials: wood, paint, brushes and a little bit of your ingenuity. You can make them together at home before making an appointment with your photographer.
Giant Initials
You could invest in making the initial letters of their names.
You can use it in your pre-wedding photo shoot and even at the big celebration as part of the decoration.
The advantage of this type of decorative elements is that they can stand on their own and can also be customized.
Place in the middle of nature
You can enjoy and walk with your partner through trails or forests until you can find an ideal place for both of you. Contemplating every element that nature provides us with, makes our day magical.
It may be possible that the weather may vary: rain or fog, but we can certainly enjoy an ideal moment. Let's follow the meteorological recommendations to select the ideal moment.
Warm and earth colors
Warm colors are what characterize this season. Earth colors are highlighted: beige, brown, yellows, reds and golds, which gives us a feeling of being at home.
These shades are the foliage colors given by trees and other types of crops. Each one from its vibrant and perfect color will create an enviable autumn pattern. And being able to walk on top of this carpet of leaves that gives us nature gives us the feeling of still being in love.
Choose the time of the best light
In autumn the sun reaches a much lower altitude so it is a little lower than in summer. Its days are short so we must take advantage of the best time of the day.
You could take advantage of the sunset where there are long shadows and the skies are reddish more often. They are an excellent combination to make our photo shoot look spectacular.
Cool and comfortable clothing
For your photo shoot select cool and comfortable clothing. Wear pieces that can cover up from the cold breezes that may occur during the day. Clothes in which you can feel spectacular and sober colors.
You can choose to wear scarves, pashminas or scarves. Select comfortable and cool t-shirts that you can wear with other pieces on top. You can also add accessories that create different combinations. It is recommended that the garments fit your body type and size.
Be guided by your photographer
A good photographer can always give you tips on how to feel comfortable at your photo shoot. If you have selected autumn to do your pre-wedding session, a professional photographer will appreciate it very well because of the possibility to take spectacular pictures.
As a couple you have decided to make beautiful and original photos. A memory that will last a lifetime. So do not be afraid of the camera, let yourself be guided by the photography expert to capture the essence of two lives that become one.
A fall wedding photographer in Mesa Az can help you create a beautiful album for your pre-wedding photo shoot. Casual photos with a relaxed and fresh look where you match the perfect colors that nature provides us with in this season.
What is the best photo and video agency in Mesa Az?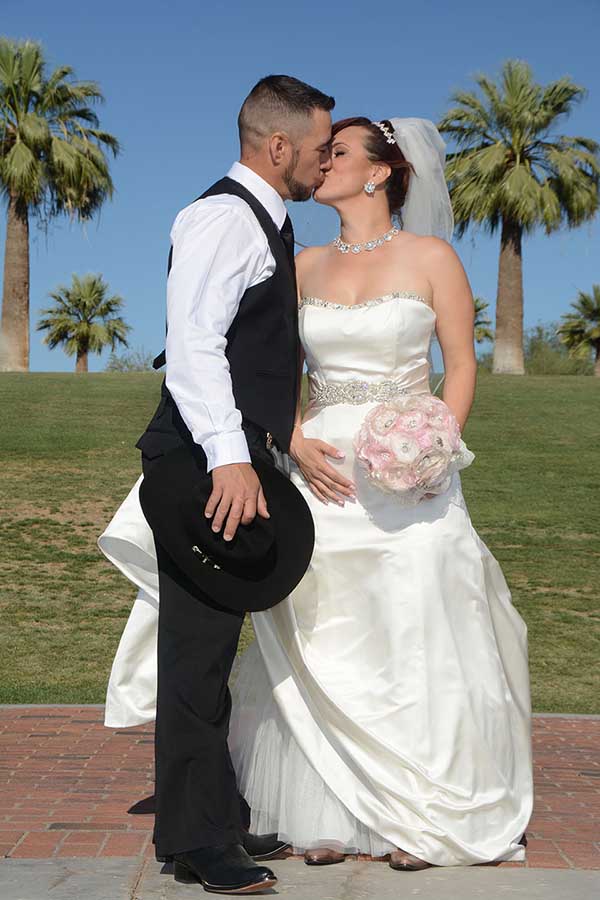 The best photo and video agency is IAZ Photo Studio. I am an expert in doing your pre-wedding photo shoot in the fall. I will highlight every moment you live and create artistic and professional photographs.
We can meet and plan together every aspect necessary to make your pre-wedding session unique. I will guide you every step of the way to create a natural and spontaneous atmosphere.
Feeling free with your partner without you feeling my presence is my goal. It will help you strengthen your perfect bond which allows for great photos. I can likewise accompany you to your formal wedding event. I have the availability to be able to travel to all cities and locations in the United States.
Fall weddings deserve quality and price. We value your time and your budget. Therefore, I invite you to request more information about my packages. I invite you to review my portfolio of images. You deserve spectacular moments that will last a lifetime.