For a couple to celebrate their platinum wedding anniversary is a great achievement, considering that in this day and age very few marriages survive the first year of marriage. To have been together for that many years, they had to get married very young and face the inexperience as a challenge. That is why it is up to the children or grandchildren to entertain the couple.
Platinum weddings are usually more intimate celebrations with only family and a few close friends. This will depend on the tastes of whoever is planning it with the consent of the couple. Decide how you want the celebration and whether it is banquet style or something simpler, such as an outdoor venue.
Platinum wedding ideas for a beautiful marriage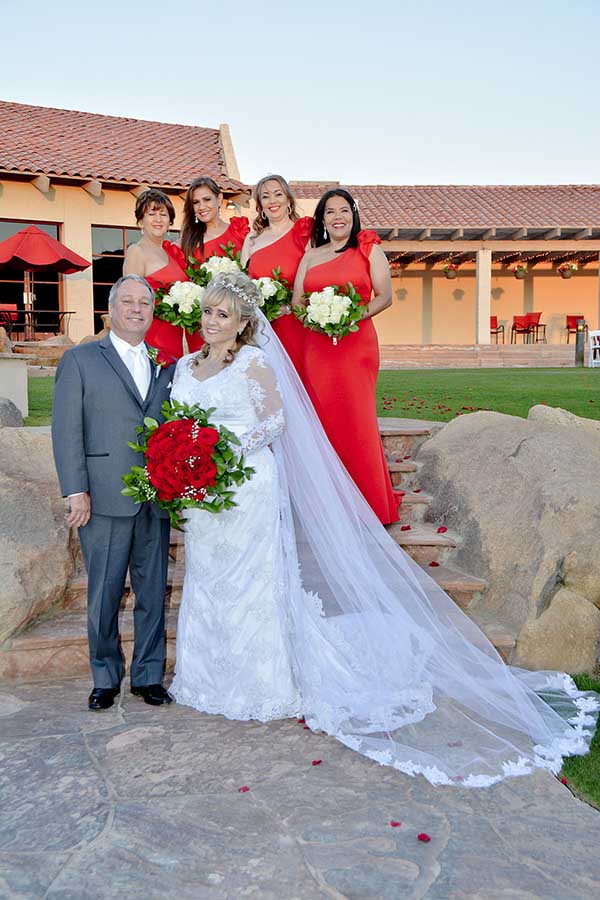 1. Venue
If you are planning to renew your wedding vows, the best option is a place where the ceremony and reception can be held. It has its advantages because the guests do not have to move from one place to another. If you choose to innovate and want to do it in a different place such as a garden, beach, terrace or in a field, think about the comfort of the couple.
2. Wedding dress
It should take into account the age of the bride, who in this case is already a very mature person. A simple cut dress, the tones used are silver or beige, complemented with elegant and comfortable shoes. The accessories without being overloaded will depend on the style of the dress. A very natural and special bridal bouquet where silver tones stand out.
3. Wedding guests
It is up to you to choose the number of guests you will have, but a small group is recommended. So that you can have control of all the details without anything going over budget. You can personalize the invitations with personalized messages that highlight the sobriety and relevance of the date.
4. Wedding Rings
Rings are most commonly made of gold or silver, a great idea would be to opt for a more durable material such as platinum. It is one of the most spectacular metals in the world, as it is not typical to use it, rings should be made to order. Platinum is a little difficult to get in jewelry stores, to take advantage of its versatility you can make unique and exclusive rings.
5.Wedding banquet
The menu is one of the most important details in a celebration, since it is one of the things that marks the quality of the occasion. As there are few guests, you have more options, you can take into account their preferences. Although it is not possible to please everyone, the choice will be the right one to make it an unforgettable experience.
6. Dedication of children and grandchildren
It should be dedicated by one of the close family members who feels the deepest emotion of celebrating this moment. May their words touch the heart, and show how proud they feel that they are alive and together they can celebrate this date. That this story, marked by successes and failures, was marked by patience, understanding and love.
7. Photographs with offspring
That's called creating a family history, so that future generations can enjoy that album. In this case to be able to count on a good platinum wedding photographer, who has the ability to capture those photographs with feeling. Those where the story of three generations is shown in different shots. This is one of the most impressive moments that can be remarked, for being one of the most relevant of the moment.
8. Video memories of your wedding journey
It is very important to keep in mind that life is not how we live it, but how we remember it. It is ideal to take the time to choose those photographs that we want to be in that special video. Where a kind of tour is made of all those beautiful stages of the couple, who want to remember and share. They should be key to remain in the memory for a long time when they are not physically present.
You can make short videos with different collages, where you can see the evolution of the marriage from the day of the wedding. It should be done in stages since very long videos are boring and tiring. You can choose those that are of great sentimental value and marked an era, and so on. This way you can specify how one stage surpassed the other to get to live so many years together.
Professionals in Arizona for this type of family events
There are many ways to make memories on such a special and meaningful opportunity as a Platinum Wedding Anniversary. So you don't want any moment to be wasted and transcend in time. It is necessary to hire technical specialists in the field, so that they do not lose details and capture the essence of the moment.
We would like to recommend IAZ Photo Studio for platinum wedding photography in Mesa Arizona. Within the staff they have their professional wedding photographer in Mesa Arizona, with credentials that certify it. It is within the services we provide as a platinum wedding photography agency in Mesa Arizona, which we have already mentioned. You need to know how much a professional photographer charges.
To Conclude:
To be on budget for this memorable and special occasion, you can contact us. They are professionals looking to expand their customer base, and will make you a good package for you to hire their services. They are located in the State of Arizona, they also serve neighboring areas.
You can share your ideas to make it easier to combine with creativity. We recommend them as serious and responsible, fulfilling their commitments. They comply according to the terms and conditions agreed, always within the framework of respect for their customers. You can look for their web page, so that without any obligation you can write to them looking for information of your interest.