When organizing a Quinceañera, it is important to know that there are mistakes that can be avoided, mistakes that commonly happen in this type of party. If you want everything to go perfectly, you must keep in mind the mistakes that should not be made.
The 15th birthday is one of the most important events for the family. It is a celebration held by parents to present their daughter, who has taken the step to transform from a girl to a woman. In this celebration the girl is presented to society.
How to organize my daughter's party correctly?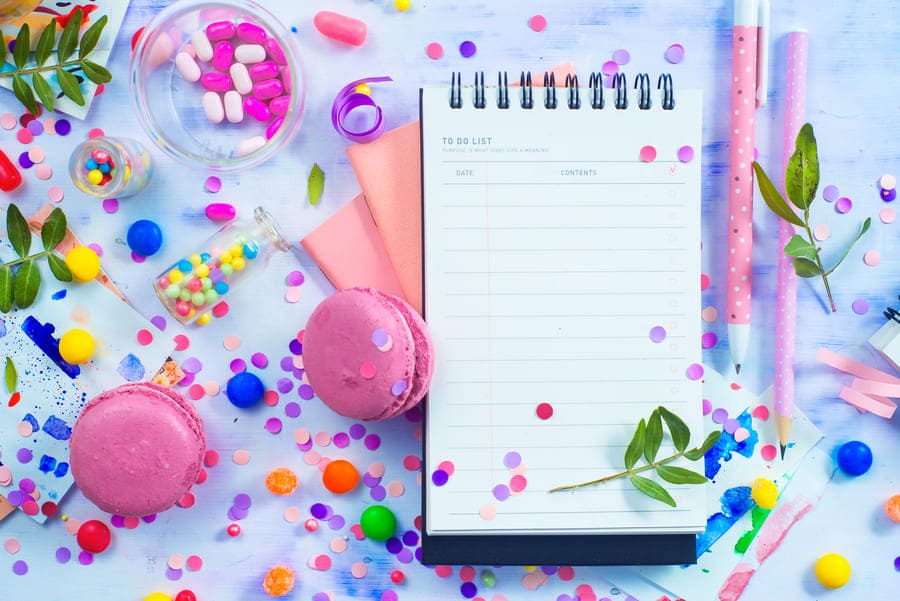 When organizing the party correctly, it is important that the space where the event will be held is already set. The 15 years is a party of great importance for the celebrated and everything should go wonderfully.
Organizing this type of party can be a bit stressful, but to get it right you have to do things with time and with the help of professionals, who will take care of all the protocol, so that the parents and the birthday girl can enjoy the party.
If you can't count on qualified people for the realization you can take care of it yourself, taking into consideration the following mistakes that can be made so that in this way you don't make any of them and your daughter's celebration will be incredible for her, for you, and for the guests. If you want to know what these mistakes are, I invite you to continue reading.
Mistakes you should avoid when organizing your daughter's xv
Unsuitable dress
The quinceañera is free to wear the quinceañera dresses she desires, it is her party and it is up to her to decide what type of dress she will wear for this important party in her life. But even though she can choose the dress she wants, she should keep in mind that she will be the center of attention during the entire party, and she should wear a dress that will make her stand out for good.
You should choose a dress that reflects your personality or character. But you should also choose a dress that matches the space where the party will be held. Don't choose a dress that will make you look plain in a fancy place. You can get inspired by looking at pictures of beautiful quinceanera dresses.
Plenty of time between mass and reception
If there is a long time between the mass and the reception, it is very likely that the guests will become bored during this waiting time, and they may skip the mass and go directly to the reception or go to mass and not to the reception. If this waiting time is unavoidable, consider some sort of waiting room where guests can hang out and enjoy some snacks and entertainment.
Wearing too much makeup
Just because a quinceañera is celebrating her fifteenth birthday does not mean that she should wear excessive makeup. Having a simple makeup, without excess, is more than enough for the birthday girl to feel comfortable throughout the day. There are many quinceañera makeup ideas out there that can make her look amazing. The important thing is that she can look at her pictures afterwards and say how pretty she looked and not freak out about how bad her makeup was.
Do not practice for the toast
This is one of the parts of the Quinceañera that is often taken for granted, the toast is a very important part of the Quinceañera and something that all the guests look forward to. It is not easy to stand up in front of everyone and offer a toast. For this reason, the quinceañera should write it down and practice it constantly, so that it goes well.
Not greeting your guests
The quinceañera should take a moment to go from table to table greeting all the guests and taking pictures with them. This is a nice way to show her gratitude for attending, and it will also create special moments with them as she takes pictures. It will also show a mature and hospitable image.
Too much decoration
No matter what the theme of the party, the reception should not be overly decorated, as it can become a little overwhelming for everyone. This is where the saying less is more applies.
Skipping meals
There is nothing more terrible than for the quinceañera to feel sick and weak on the day of her party, so it is important that she does not skip any kind of food for any reason. She should eat a well-balanced breakfast before she starts doing anything else during the day. Lunch should also be included, and she should always be hydrated. This way she will be able to be well during the celebration.
Do not wear comfortable shoes
One of the biggest mistakes that can be made is for the quinceañera not to wear comfortable shoes. It is well known that wearing high heels for a long time can be tiring, and many parties last until dawn. Shoes should be changed after the ceremony, since the dress will cover it.
Do not consider the help of an event planner.
Hiring an agency specialized in the organization and planning of events will make everything much easier for you, so you will be able to share much more time with your daughter, who is having a birthday, and you will not have to worry about how the organization is going, since that will be taken care of by the person hired.
Not hiring a professional photographer
The photos of this event cannot be left in the hands of non-professionals. Or settle for just taking pictures from your phone. You can hire a Quinceañera photography agency in Gilbert az to take the best pictures of the party.
The Quinceañera is an event that deserves to have quality photos, since they will be the way in which you can remember the beauty of the event. If you want more reasons, I invite you to read Why hire a professional photographer for my Quince photos?
Organizing a quinceañera may seem like an easy task, but many times mistakes are made that were not foreseen and can cause the quinceañera and the guests to have a bad time. To prevent this from happening, you should not make these mistakes, and so that the beautiful memories remain, you can hire a Quinceañera photography agency in Gilbert az to take the pictures.