The Quinceañera photo shoot will make that special day last much longer. That's why it's important to have everything figured out, including the theme you want the pictures to be taken.
Once you have your appointment for your professional Quinceañera photo shoot in Gilbert AZ, the question of what attire to wear, or what theme to choose for the photos will start to come up.
In some cases these questions can make you enter into a small crisis, not knowing what to choose. So if you want to know more about what ideas can work for you, I invite you to stay and read on.
8 incredible ideas to choose your Quince theme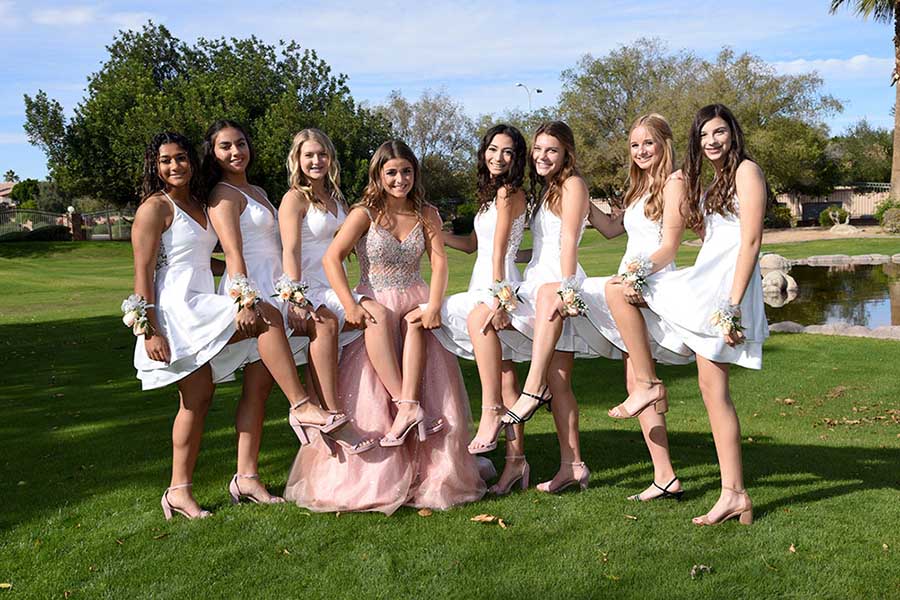 There are many ideas for quinceañera photo shoot themes in Gilbert AZ, but there is so much pressure to prepare for the party that no idea for a photo theme comes.
We know that there are many ideas, but the ones that stand out for their originality are the 8 that I will mention, but it is worth mentioning that for the photos to turn out amazing, you should hire a professional who contributes a lot to your ideas, so that in this way an incredible job is achieved and your photos will be the envy of all.
1. Outdoor photo session
This is a great idea, because you can play with different natural backgrounds, either a beautiful garden, maybe somewhere near where you are going to have the party, or maybe in the imposing city with big buildings in the background.
If you plan to do your photo shoot outdoors it is important that you take into consideration the hours available for the shoot, this can be discussed with the photographer. Also take into account which are the places where the shoot can be done and if you need permission for that.
2. Princess style photo session
This is one of the sessions that are in trend, since it creates beautiful images that contrast with this special day, such as the Quinceañera. This is an idea that many quinceañeras use, but the originality will depend on the complicity with the photographer, so that he/she can take dreamy shots.
With this theme for the session you can feel like a real princess in a fairy tale, you can be alone in the photos or maybe with someone who is your prince charming, everything will depend on what you want to show in the images.
3. Creative session
For this session the chemistry between you and the photographer must be good. This is one of the photo sessions that allow you to do a lot of things, where you can get creative and original photos. In order to get good shots you must be completely relaxed so that you can show off in the images.
Here you can play with different shots, different angles, different backgrounds, colors of lights. This is the session that allows you to create different images with each shot. It is the one that allows you to play with your imagination the most.
4. Fun session
There are many options you can take into account to make your photo shoot fun. Obviously there must be a lot of trust between you and the photographer, who will make you feel safe so you can explore the fun part that lives in you.
Inspiration for this theme can be found anywhere. It can be outdoors or in a studio. You can use different elements that you find and that go according to your party to use them during the photo shoot. The idea is that the photos are fun, but for them to be fun, you have to have fun too.
5. Romantic Session
In the quinceañera photography, other people can also appear in the photos, as long as the quinceañera wishes so. In this theme, you can be accompanied by your fiancé. As the title says, this is a romantic session.
You can do a session together with your boyfriend where you can see the love you both have for each other, and that gives a more emotional plus to the images. This is a very beautiful subject that if done very well, can move the emotions of the people who see the photos. This is an ideal session for lovers.
6. Land of sweets session
What quinceañera wouldn't like to feel like she's in a land surrounded by candy? In this style of session you can make that dream come true, although unfortunately it won't be a land of real candy, you can play with this idea, and make everyone believe that you were in one.
Imagine being surrounded by big trees where their fruits are candies, or being surrounded by bushes in the shape of lollipops. An original, fun, colorful photo shoot that will also look delicious.
7. Balloon session
For some people this idea may seem a little cheesy, but it is actually a very cute idea for your photo shoot. Balloons can be a part of the quinceanera photo shoot decoration in Gilbert az.
The idea in this session is to know how to play with the balloons, keep in mind that there are balloons of different shapes, sizes and colors, and you have to know how to match them so that they don't look uneven, but rather fun.
8. Session on bridges
This session may be the most laborious of all, since you have to look for the bridge or bridges that are ideal and visually beautiful for the photo shoot. Also, as it is an outdoor session, you must make sure that where you are going to shoot, you do not need a permit, and if you need it, you will have to arrange it.
With this type of photo shoot you can visit different places where you see beautiful bridges. It can be a bridge that is crossing a lake, or a bridge surrounded by beautiful flowers.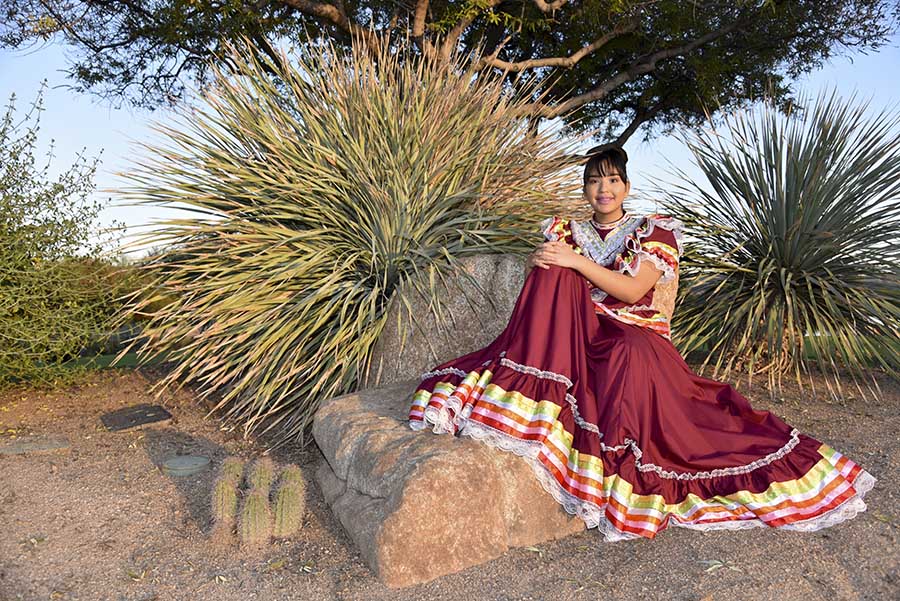 Photo and video services in Arizona for Quinceañeras
If you are in Arizona and want to know about a good photo service, I invite you to visit Arizona Quinceañera Photo and Video Services where you will find the service you are looking for to make your quinceañera a sensation with your original photos. In Arizona there are professional photographers that can help you have amazing pictures.
The quinceañera photo session doesn't have to be a headache, yes we know there are many things to prepare, but take some time to do the session, using any of the themes mentioned here, and when you see the results of the professional quinceañera photo session in Gilbert AZ you will see that that little moment you took was worth it.