When you have the wedding date and it is already a fact, you start with the preparations and you are in the phase of trying on the wedding dress. It is the most awaited moment, to make it fast, fun and special you should know some tricks to make the perfect choice. So that you don't get exhausted and nerves play a trick on you, we are going to make several recommendations.
Among other things it is necessary to have patience and know what style you are looking for that best suits your personality. There are no rules as to when to buy it, but it is necessary to have enough time in advance. In case that for the same nerves or for any circumstance you do not have time for any arrangement.
Tips on how to adapt your budget to buy your wedding dress
Since it is such a special purchase, it is necessary to be accompanied by the right person to give you the pertinent suggestions. To be within the limits of dress making and delivery. It is a very personal choice within the tastes and criteria of the bride, it must be with good taste and elegance. On that day all eyes will be on the bride and how she is dressed. Here are some tips for the purchase of the wedding dress: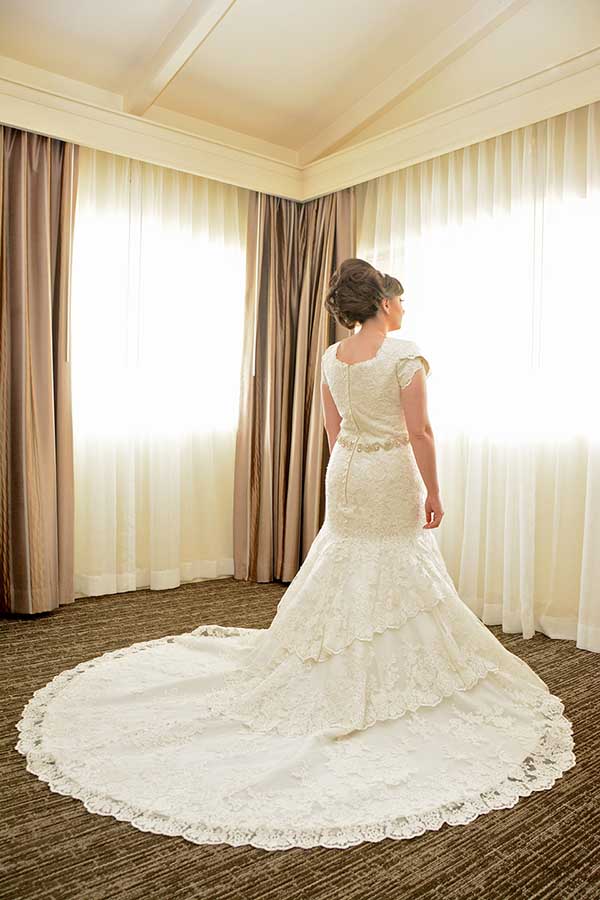 Know your limits
It is essential to establish what is the budget you have so as not to exceed it and not to have enough for other expenses. And do not waste time fantasizing, do not try on dresses that are not within your reach. In your mind you should have as a goal what is the style in which you would like your dress. Be clear not to exceed the budget because you have to complement with other elements.
Be aware and realistic
Look for ideas on the internet, blogs, magazines to find out which style is the one that best suits you. Look for the models that best fit you, there are multiple options in a variety of fabrics and designs. To make a good choice of the right dress to suit your taste and needs, you must open your mind and make an analysis to define what is the one that best suits you.
Take your time
It is necessary to take into account the season in which the wedding will be held and the time you have to look for the dress. It is normal to have a year to look at the dresses calmly, consider prices and if you have to adjust. It is done with so much time to get the dream dress, not to buy the one that is left in the store. So you have the possibility of discarding the ones you liked the most.
See all details
If you want to have the perfect dress that day you must make sure you have everything under control. Determine what type of ceremony you are going to have to adapt the length of the dress to the formality of the event. It is necessary to take into account the height and shape of your body with its problem areas. This is in order to choose the dress that minimizes the defects, and highlights the shape of the body.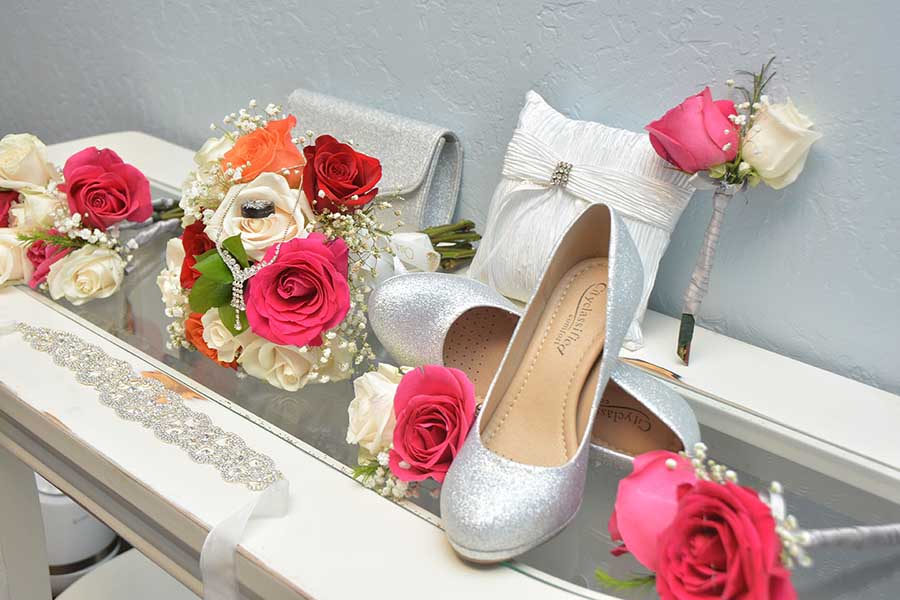 Take into account the accessories
To choose the accessories that go with the wedding dress, the design of the dress must be taken into account. In order for all of them to complement each other and result in a glamorous combination, it is necessary to find the right balance. They must be in harmony to give a modern and sophisticated look to the bride and not look like a Christmas tree.
Make a provision for extra expenses
The foundations must be laid so that everything happens as planned, no more and no less within the budget. Establish priorities, we want the final result to be spectacular and it is not necessarily because we have a super budget. Make a section for those details that as the day approaches we do not take into account but are important.
Budgeting in several places
You must have the time to make a research of all the stores in the area that are dedicated to the industry. Find out if they work by appointment, what are the options they offer. Find out if the service they provide is good, if the treatment is professional and responsible. If they have expert designers who can solve any eventuality regarding dress fittings. The right budget will be the one you feel comfortable with and that generates confidence.
Know what you want
For a bride it is important to have the dress she has dreamed of for that long awaited day. You should already know the context in which we set your wedding, to know the style that best suits you. As for personal tastes, define the style and model that will make you stand out as the most beautiful bride that day. To make a balance in general lines and to fulfill the programmed objectives.
If wedding photos are among your plans, how and where you would like to keep those memories. There is a lot to do before the big day arrives, so there are still many decisions to be made. If you want only family and friends to collaborate in the planning or you want a service more in line. How to hire the professional services of an agency.
Conclusion
To make your wedding look front page you can seek the advice of professional experts. As they have experience in planning special events, they can make your fantasies come true for your big day.
We recommend IAZ Photo Studio agency they have everything you need. Services of a professional photographer for wedding events in Phoenix AZ. It is an expert agency in photography and video and offers a photo and video service for weddings in Phoenix AZ, you can also find on our site different photos of wedding dresses for wedding event in Phoenix Az.
They are very serious and professional people who make available the knowledge of their staff. They are one more ally when it comes to planning this kind of events. Contact us through their available channels.