Nail trends for weddings. Is your wedding approaching and you are thinking about what style to use? Currently, there are many genres and colors that are in fashion, but in the end you as the protagonist of your event, you can define which one identifies more with your personality.
The colors and styles are diverse, but one particular quality is intertwined with the characteristics of your wardrobe and styling.
The minimalist theme, where the idea is that less is more, has become very famous. This may not apply to your style, but it will certainly set the tone among a wide range of options.
Taking into account the latest innovations, we have prepared this post for you, so that you can walk through a diversity of wedding nail designs, which definitely, as well as your wedding dress, will make the perfect match for that special night.
Trends that set the tone for your wedding style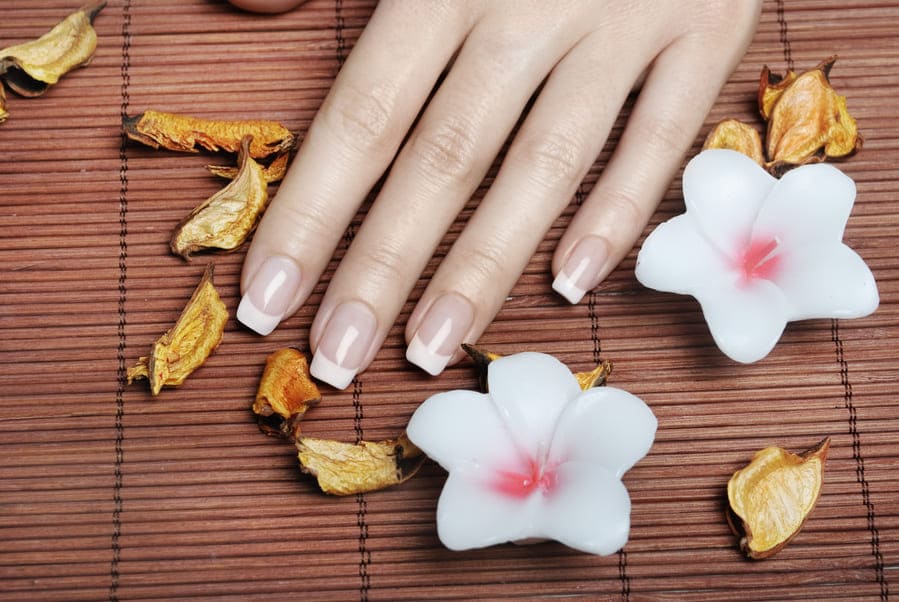 Smooth and explosive style
This style of wedding nails, has been making inroads in the nature of fashion for many years. It consists of painting 4 nails in a light or matte color, with tones that can be pastel colors to a very soft gray.
The nail where the color is different, which in most cases is the ring nail, is regularly decorated with glitter, rhinestones or any other decoration different from the other nails. This represents one of the most exposed trends in recent times and conveys distinction and subtlety.
Classic Style
This modality, which represents good taste and femininity, has been one of the most used styles for a long time. French style nail art is one of the most selected by brides and hardly any woman has not used it in her life.
For the design, a pink, gloss color or beige color with a very low tone is used for the bottom of the nail and a white line just at the edge of the nail. Afterwards, it is covered with a layer of gloss to give a touch of vitality and protection to the painting.
The length of the nail is an important factor, since the nails should be relatively short or not too long, with oval or square corners.
French Style
The French style is one of the wedding nail designs that maintains the traditional style, but with a more striking and distinguished touch.
Here, the natural color of the nail is emphasized, with a minimal white line at the edge. Now, where the entire length of the nail was painted in white, details are incorporated with rhinestones or different images in the same tone.
Naked style
This model is very popular among brides who wear little nail polish and do not paint their nails. With this style, the aim is to highlight the naturalness of your nails, with shades similar to your skin color. Light pinks, very light beige, melon, among others with pale tones are the most used.
One factor that should not be overlooked is that it is essential to apply the gloss so that its tone stands out, even if the color is not visible to the naked eye.
Styling with short nails
The trend for this style of nails are vinotint and burgundy colors. Although it may seem implausible, this model is one of the most selected by brides. And where do we leave the engagement rings: which one is the best to pop the big question?
The matte tones, combined with silver designs, cause a bold and very innovative contrast, giving it a reflective and mirror touch.
Nail colors for brides in 2021
Red
The tone that remains in time and never goes out of fashion. Yes, although there are many modern trends in terms of shades that are used for that special occasion, red always remains a trend because of the intensity it transmits.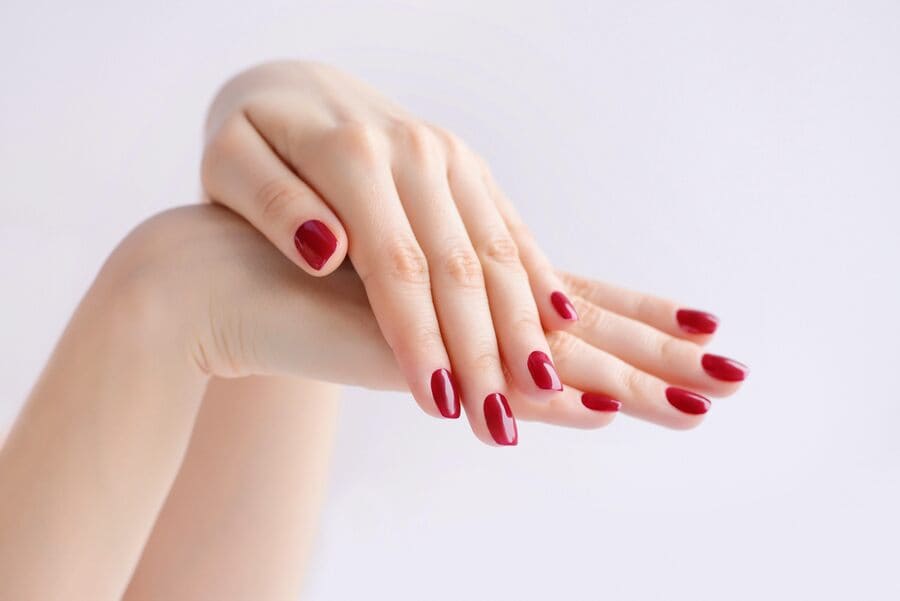 Blacks
If you are a risky and daring bride, black is sure to match your personality and make you look different from the rest.
Silver
This is one of the colors that best combines with your wedding attire. The brightness and elegance that transmits the silver color, gives it a particularity that combines perfectly with the accessories selected for this event.
Gold
The simplicity and originality that denotes this tone, undoubtedly causes a captivating effect that takes center stage. Its sparkles are ideal to match your wedding ring.
Blue
Why limit ourselves to light colors? And when we talk about colors, we can not limit ourselves. Bright colors can also be part of your wedding day and are totally welcome. So, if you prefer shades of blue, for example, some designs with combinations in this color, can be ingenious and very glamorous.
There is nothing better than creating designs for bridal nails, with the colors that catch our attention. If you prefer acrylic nails for weddings
Now, aside from nail art professionals for brides are you looking for a photography agency in Gilbert AZ? We have experts who will help you with advice not only on nail color trends for wedding events in Gilbert AZ, but on everything concerning any type of wedding event.
Contact our services and it will be a pleasure for us to support you in this super special occasion!
Conclusions
Although there are several models of nails for weddings, it is important to choose the one that best suits your outfit and personality, so that you look like never before, that day so longed for.
Having a specialist in nail designs for weddings, will help you define the color and model according to your style, which can be tones from the lightest or nude, to the most vital and daring, such as red, black or blue.