Can you imagine the photo shoot for your graduation? Graduation is a very special event that determines that you have completed an important stage in your life. Therefore, it is necessary that you plan carefully, the services you will need to include in that occasion.
There can be many strategies to use to take the best photos during the event, especially considering the techniques required to capture the most suitable ones, from the different perspectives you consider.
In the following post, we will give you a series of ideas for creative and authentic graduation photos, so you can get the coolest pictures throughout your celebration. I invite you to read on to learn more about each one!
Creative and spontaneous ideas for your graduation photos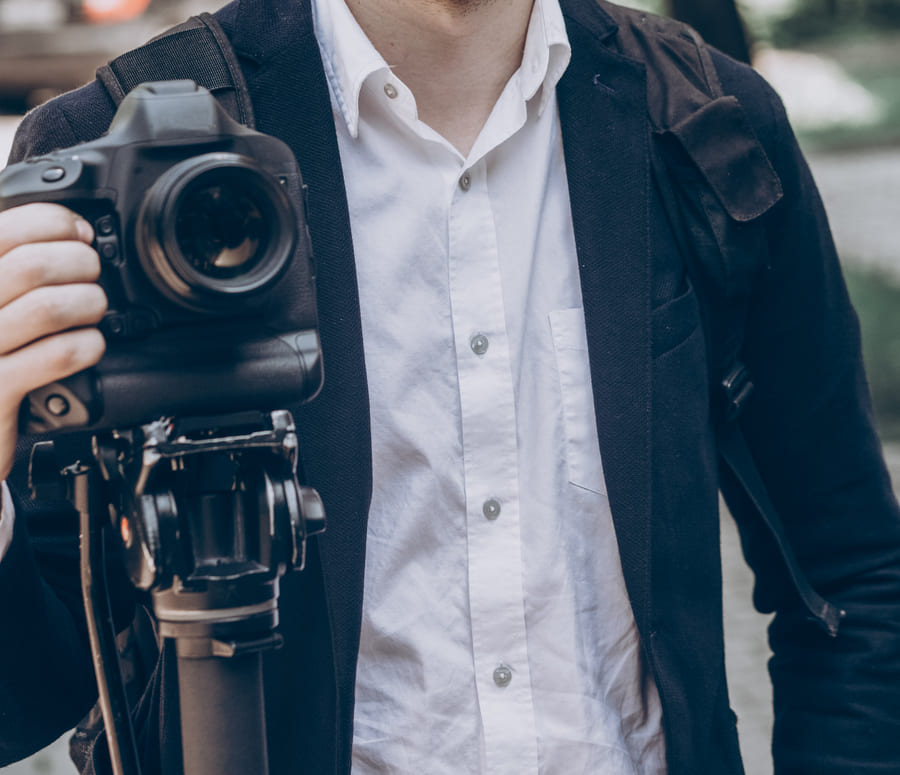 As you walk
One particular idea is to take a picture of yourself while you are walking. You may be walking alone to where your prom buddies or friends are. It is also very original to take it while going to the dance floor with your dance partner or group of friends.
What it may have as a disadvantage is that as you are in motion, the picture may be blurred or blurred. To avoid inconveniences, it is recommended that you take several pictures of this style, so that you can choose the best one.
While you prepare
Take some pictures while you and your friends get ready for the celebration. There is no doubt that once that special day is over, when you look at these pictures, they will bring a smile to your face. Whether it's fixing your hair, your dress, touching up your lipstick or the guys getting into their suits, these photos are sure to be spontaneous and fun.
When you are relaxed
Let's pose without pressure! Let loose, relax or just talk and laugh as a group while taking pictures. Dance fearlessly and experiment with any pose that comes to you at that moment.
Of course, take several photos so that you always leave the one you like the most for the memory and you have possibilities to choose from. A professional can help you, don't forget that.
At the party
Now that the most awaited moment "The party" is here, it's your chance to invent the best poses with your choreography. Create an original dance for the graduation group and try to make it authentic.
Take photos of people dancing individually, in pairs or in groups. Capture the occasion by trying to do it at the beginning of the festivity (ending the photos can be less charming). Avoid flash, so that your photos do not have shadows or annoy any of the guests, due to the flash of light.
Poses with letters
This trend is very innovative nowadays. Prepare large letters that identify your promotion. With balloons, wood or whatever material you prefer, assemble them so that you can pose with them.
You can also paint them with the colors that identify your school to make it more personalized. Surely, individually, it will be difficult for you to hold it. But don't worry about that, get some of your friends to hold them. Your picture will be super interesting.
Jumping while capturing the photo
This is one of the graduation photos you can't miss. Agree with your friends to jump at the same time, hopefully, you can manage to capture the image where everyone is in the air How interesting!
It is possible that at the first attempt, it may not come out so well, so do it several times, and then decide which one you will keep. I ask you now, at that age, who doesn't like to make a jump for a photo shoot? Surely, most of them will join the encounter. It is a unique and unforgettable moment for every graduate student.
With accessories
Don't be afraid to incorporate certain props for your photos. You just have to determine what identifies your school. In this case, if we say you were part of the best sports team, use the ball, the racquet or part of the accessories they used. This idea will be forever engraved in your album.
Another particular idea is to use extravagant or very large lenses to make it more eye-catching and fun.
Use glitter and confetti
Glitter and confetti are ideal for this occasion. But not only this, you can also include helium balloons. Once released, your reaction in front of the camera will be charming.
In this sense, if you use glitter, try to throw it in the air without it touching your clothes, since it could stick to them and it is not very comfortable to take it out.
Tips for a photo shoot with professionals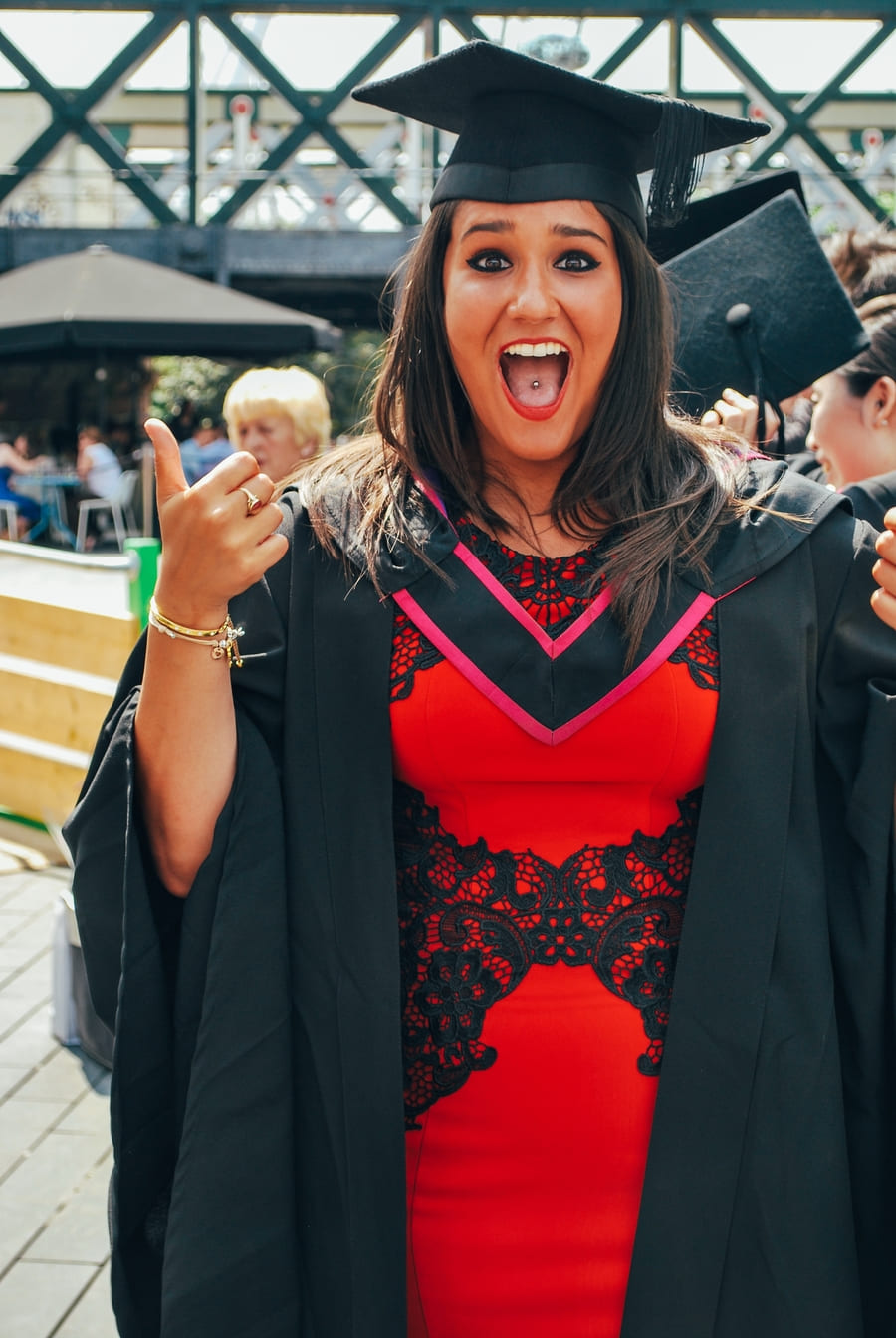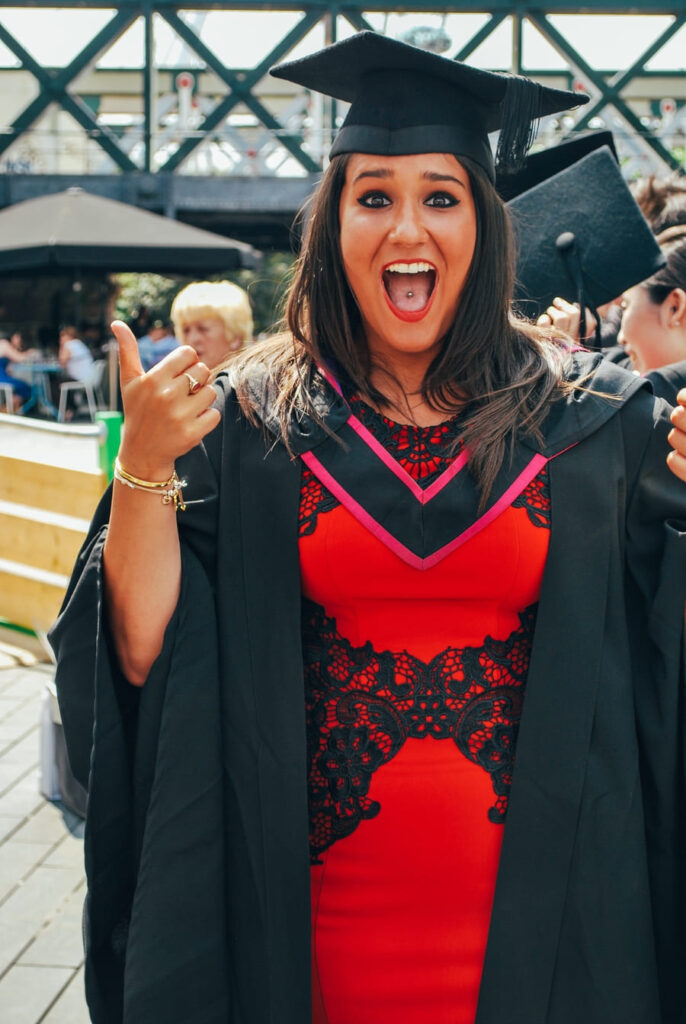 Certainly, with technological advances, we are all able to take pictures, either with our cell phone, digital cameras, among others. But, has it ever happened to you that when you compare the quality of the photographs with those of a professional, you notice the difference, right? Here comes into play the phrase "the cobbler to his shoe".
Having professional photographers at this special event will undoubtedly guide you on how to feel comfortable in your photo shoot, since they have all the experience to give you the best ideas for any photo you want for your graduation, which will make you look like a magazine.
Our specialists, are fully prepared to perform a graduation photo shoot in Gilbert AZ, guaranteeing your session, in beautiful locations for graduation photos in Gilbert AZ. Contact us through photographybyvarela.com and it will be a pleasure to support you on this special day.
Conclusions
A graduation photo session with professionals is vital if you want to get quality pictures, capturing every special moment during the celebration of this long awaited event.
The experts in photography will provide you with the best techniques to make your graduation photos come out more innovative and recreated, guaranteeing the spontaneity and attribute that is required, so that your memory will remain for a lifetime.