If you are of graduation age or you are finishing your studies you are probably thinking, I need ideas for my graduation. You want to be impeccable and dazzle. You want everything to be special, to have the best suit and to wear your graduation gown in the right way.
In short, you want everything to be perfect. But don't worry, in this reading we will give you the best tips, so that on that special day everything will be wonderful.
We will give you tips on how to wear a toga and how to look great that day, whether you are a man or a woman. So you should not miss this reading. We will also give you the best advice of all, where to find professionals to help you capture that special moment.
From the hand of the most qualified photographers, so you can have the best memory of your graduation, join us.
Steps on how to wear a graduation gown correctly
The gown is the dress that inevitably makes you look like one of those who are part of the graduating class and who on that special day will reach the culmination of a goal. So it is natural that you want to wear this gown in a dignified way and in the best possible way. That's why you might be worried about how to dress for a graduation, but don't worry in this reading you will learn how to look great that day. Let's start with the gown, how you should wear it, check it out: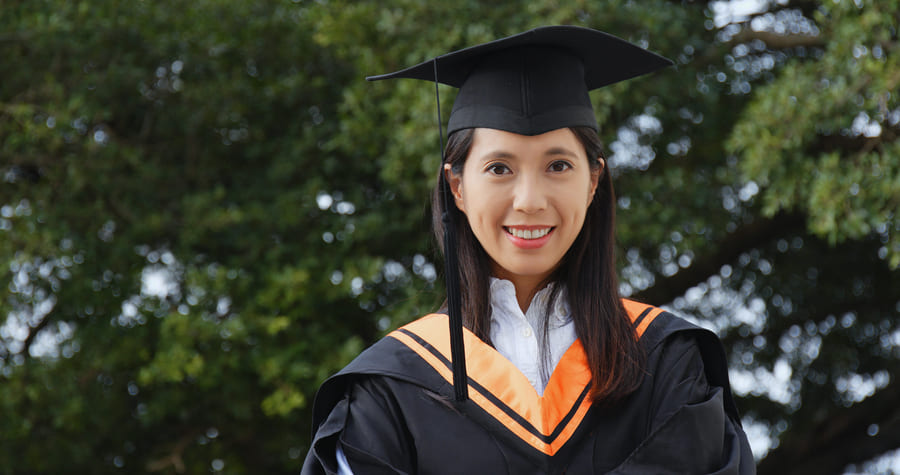 Try the size before buying or renting
In this sense you should be cautious, because you should not leave anything to improvisation, because it can make you spend uncomfortable moments. If you are going to have it made to measure, we recommend that you test if everything is adjusted and well done a few days before the event. Likewise, if you are going to rent or buy it, make sure you measure it and that everything is in good condition a few days before the event.
Choosing the clothes you will wear under the gown
The clothes you will wear underneath, although at first it is not seen, is of equal importance. Since after the act, you will take it off and of course you must look impeccable whether in casual or formal style, but as you know good taste must be maintained.
Iron the gown one day before
This seems like a mom's advice, but it is very useful and will help you look sharp. Maybe when you brought it home it wasn't ironed and because of the type of fabric you think it doesn't need ironing. But those made of polyester can be ironed without any inconvenience, except for those made of acetate, which are dry-cleaned.
Lay the gown as you would a jacket.
In this aspect it is very simple, you only have to put it on in the same way as you usually put on a jacket or shirt and close it until it is tight.
Place ribbons and medals around the neck.
The final touch for your gown, is to place your medals or ribbons, we recommend that you place them on your neck in an orderly manner and that they look neat and tidy.
Tips for looking good on graduation day
With all the suggestions that we have given you for sure you feel that you are more and more prepared to make that day a success. But you want to know more, you want all the tips to look good on your graduation day, because you don't want any kind of inconvenience to tarnish your day. Well, we will give you more, read on:
Women's clothing
Ladies should always maintain good taste and of course choose outfits that flatter their body and skin color. It is recommended to keep the formal style when choosing the outfit. But in this sense you can be a little flexible since you can wear something casual and with some touches give it a touch of seriousness.
 And still keep the freshness of the look without falling into a serious attire. Of course, it all depends on the place and time of the event, since a look for an evening event is not the same as a daytime one, so it is important to analyze all the factors.
Makeup
In makeup it is important that women take into account good taste, do not use exaggerated or flashy colors. You should choose colors that enhance your attributes and match your complexion.
Men's suit
The man should also choose a suit according to the occasion, whether it is a simple event or a more ostentatious one, he should wear a suit. It all depends on how is the graduation, but he must always keep the good taste and respect that the occasion deserves, to look spectacular. You should also remember that the gentleman will wear a graduation suit, i.e. the gown, so you should consider if under it he will not wear a jacket until after removing the gown.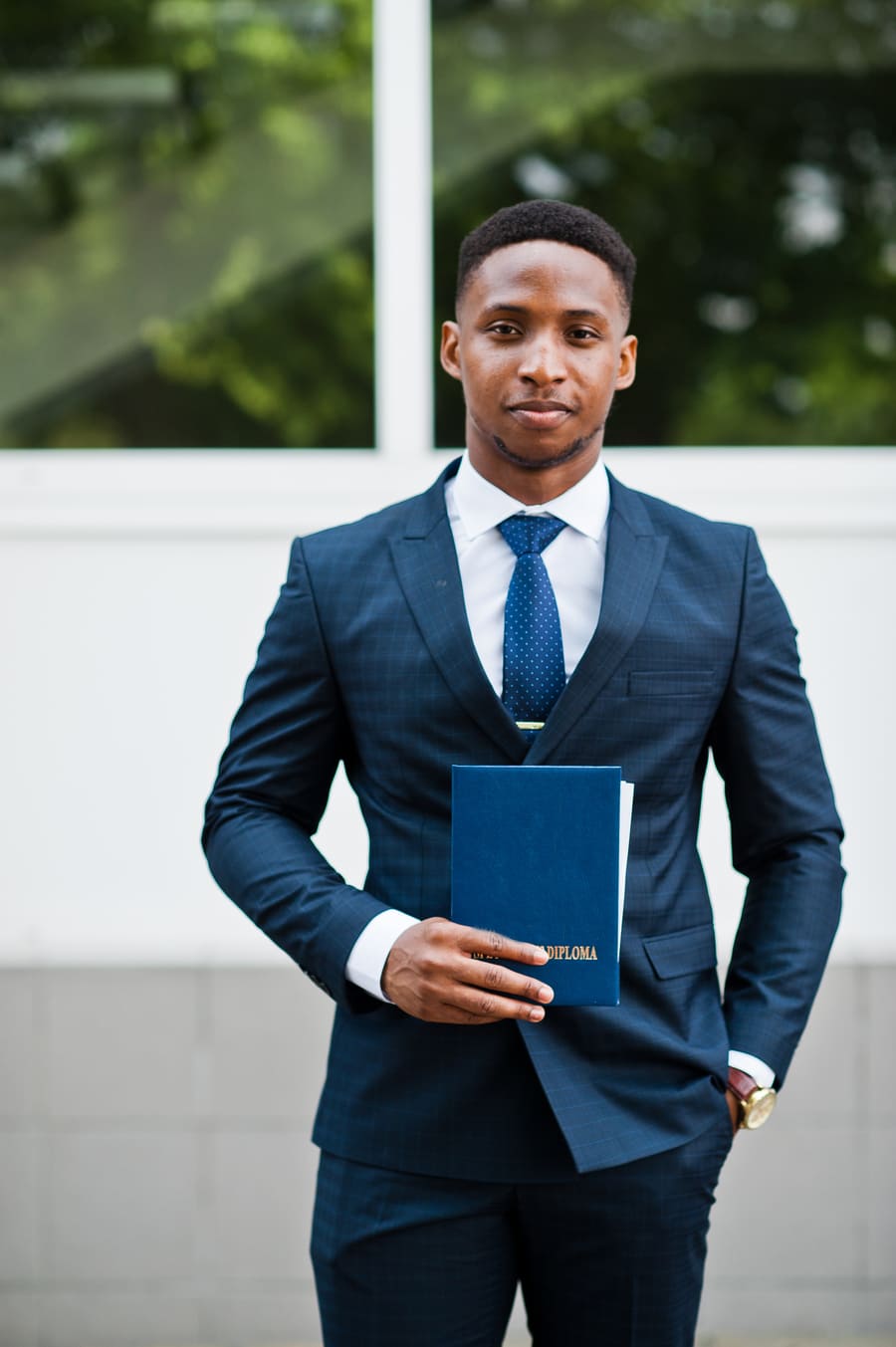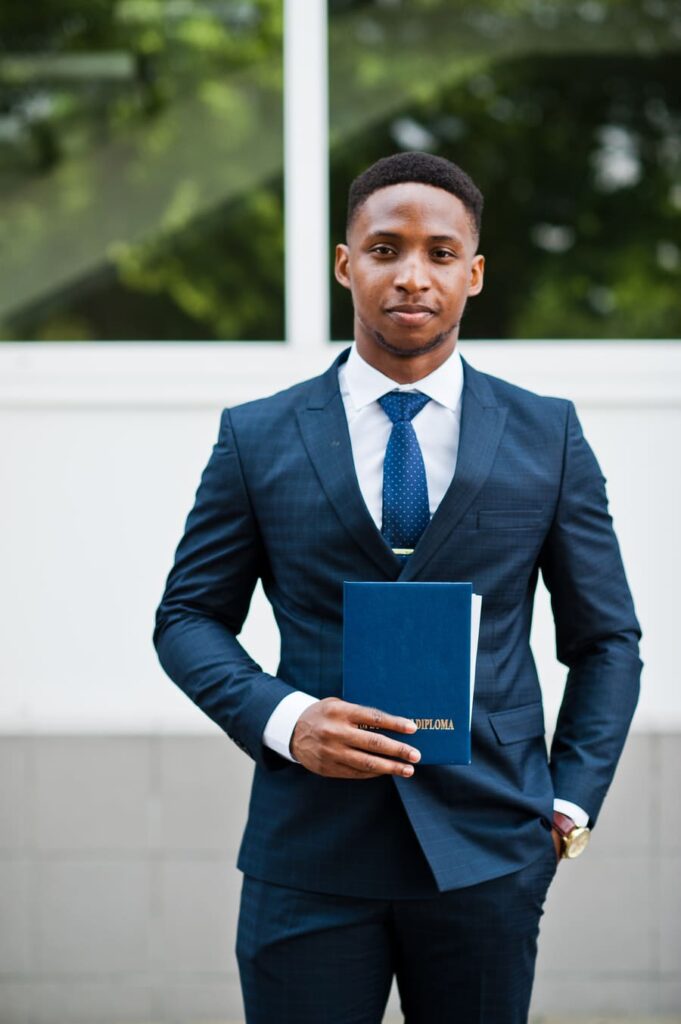 Hairstyle
This is an aspect that should take care of both ladies and gentlemen, because you must preserve neatness and good taste. It is not recommended to go with carelessly styled hair, it is advisable to keep a style with decorum as the occasion deserves and not only the hair but also the beard. Ladies should also use hairstyles and hair colors that enhance and are appropriate to the event.
Now you have all the tips to look great that day, how to wear your gown and how to take care of your image. For sure you will shine that day and naturally you want to capture that special moment. What better way than in a photograph or video.
You will be able to share it with your family and friends so that those who can't be there can celebrate with you and enjoy how spectacular you were that day. For that you need a professional photographer for graduations in Chandler Az.
Don't be anxious, that is the last tip with which we will close this reading with a flourish, because we know how important it is to have a professional who does an excellent job.
We recommend the agency IAZ PHOTO STUDIO, it is the best, because you have all the services photo and video. Of course with the high quality of their photographers and if you think: Can they give me ideas for my graduation?
Of course, you can count on them for advice and suggestions on how to get the best photos. There you will find the best graduation photography service in Chandler Az. So don't think twice, go to their website today and schedule an appointment with their experts, so you can capture that memorable moment in which with all these tips we are sure you will shine.